Congratulations to 2023 Ridge-A-Thon Participants!
Ben Myers Ridge-A-Thon is a one of a kind ski event at Taos Ski Valley, New Mexico. Now in its 27 th
year, it has become a popular extreme skiing fundraiser and attracts skiers from as far as New York. The
event this year has raised over $58,000 and will support the Emergency Medicine Fund, held at Taos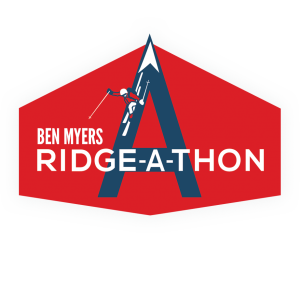 Community Foundation.
Ben Myers (nicknamed "Ben Air") was a local Taos extreme skier with an infectious smile and a passionate love for the mountains. Ben was diagnosed with cancer at age 26 and faced insurmountable medical bills. This inspired his friends and family to create the first Ridge-a-Thon to raise money for Ben. Unfortunately, the cancer took Ben's life that same year, but his friends have kept his spirit alive by dedicating the Ridge-a-Thon to his name and continuing to help organize it each year.
The money raised through the Ridge-a-Thon over the years has had an incredible impact on our local community. These funds have enabled Taos Community Foundation to directly support local organizations responding to the most profound and needs of community members.
Thank you to our past Participants and most recent 45 Participants, who make this happen. Congratulations to you all!