Give a Kid a Lift Grant 2023
This Field of Interest fund was established specifically to enable children who may have financial barriers to experience outdoor recreation in the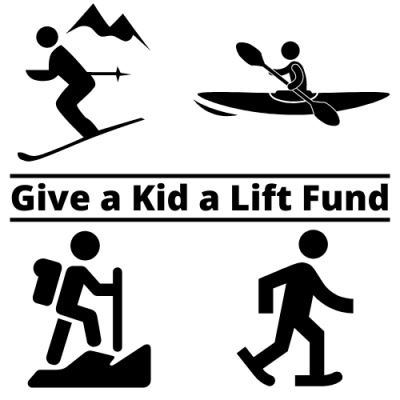 mountains. Funds may be used for program and operational support to give children in Taos and western Colfax counties the ability to experience outdoor recreation, through skiing and snowboarding, hiking, rafting, snowshoeing, and more.
Awards will range from $3,000 to $6,000
Applicants will be notified of award decisions by May 12, 2023
Application Information
You are eligible to apply if you meet the following criteria:
Must serve youth in the Taos and western Colfax area providing outdoor recreational activities that take place in the mountains and/or in nature.

Tax-exempt under Section 501(c)3 of the Internal Revenue Code, are a public or governmental agency or a federally recognized tribe in the State of
New Mexico, or have a fiscal sponsor.
Employ or engage staff or volunteers and provide services without discrimination on the basis of race, religion, sex, age, national origin, disability or sexual orientation.
As applicable, be current with all State and Federal reporting requirements: In Good Standing with the IRS, NM Secretary of State, and NM Attorney General.
The Grant Application must be completed online. You will first need to register in the Grant Application System by creating an account. We suggest creating your account well in advance of the deadline to avoid any last minute issues. At the time of registration, you are required to enter the following information:
A username that is an email address (We suggest using an email address that is available to anyone at your organization who may need to access the information).
Your contact information
Your organization's information, including the EIN/Tax ID number. (If you do not have a tax ID number, instructions for proceeding will be given online).
Contact information for the organization's Executive Officer
Grant Application Deadline is Thursday, April 27th at Midnight MDT.
Before you begin the application process, please be sure that you have collected all the documents listed in the Give a Kid a Lift Grant Checklist.
Once you begin the application process, you can save your form and return to it later. Remember to click "Submit Form" when you complete your online application. Note: Once the online application has been submitted, you will not be able to make any changes to it.
Once you have registered, your account dashboard is displayed on the screen every time you log in. From the dashboard you can do the following:
Edit your contact information
Begin the application process
Access application drafts and submitted applications
CLICK HERE for the Document Checklist and Online Application Tips:
(Have the checklist documents ready to upload, before applying.)
Connect with Us
Join our Online Newsletter and Like Us on Facebook to stay current with Taos Community Foundation news, updates, and announcements.
Sign Up today and Opt in to receive Nonprofit News & Updates from Taos Community Foundation. Be sure to add info@taoscf.org to your address book, so our emails will arrive in your inbox.
Like Taos Community Foundation today!