Affiliated Funds: Together we can accomplish great things.

Taos Community Foundation provides affiliate services to communities across northern New Mexico. The opportunity to affiliate with TCF provides smaller communities the ability to create and manage their own community foundation and to offer the same services normally available only through larger foundations.
Affiliate foundations are locally led, locally governed and directed towards local needs.
An affiliate foundation offers a permanent, steady, and secure source of grant making that addresses current and future community needs. Each affiliate foundation is overseen by a committee of local leaders who educate their friends and neighbors about the value of giving back to the community and oversee the grant making process in their community.
As a component of the Taos Community Foundation, the affiliate benefits from "turn-key" operations. The staff of TCF handles the administrative details of gathering the funds, growing them and granting them out as appropriate. Because everyone shares in the costs, administrative expenses are held to a bare minimum.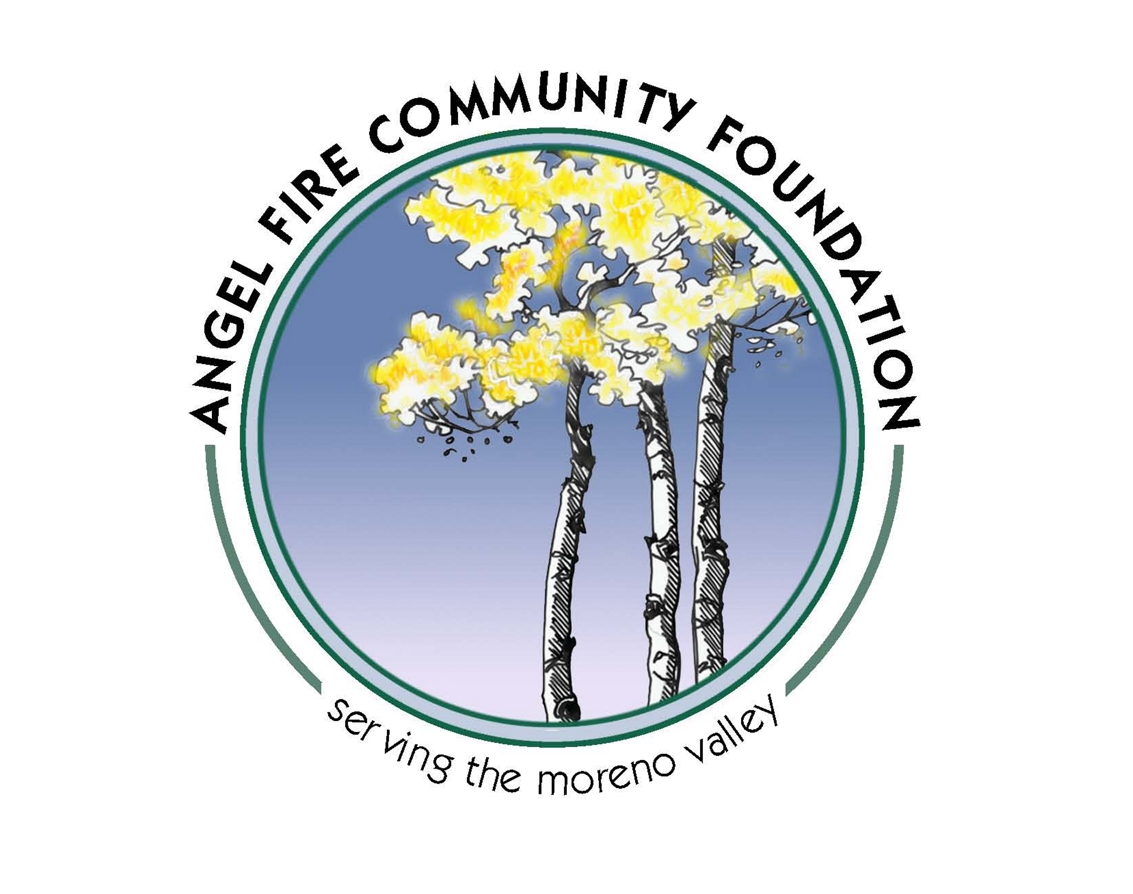 Angel Fire Community Foundation
Since 1978, Angel Fire Community Foundation strives to improve the quality of life for residents and visitors in the Moreno Valley. The Foundation helps connect donors' charitable giving goals with vital community needs while taking advantage of optimal tax benefits. We are here to help you strategically manage your charitable giving to areas you care about.
If you would like to explore options for giving, please visit "Ways to Give" for more information or click on "Donate" below to make an immediate gift.

The mission of the Angel Fire Community Foundation is to be a vehicle for people to make charitable giving that will benefit our community. Through your generous support we continue to strengthen our community, build for our future, and improve life for all in the Moreno Valley!

Angel Fire Community Foundation has a rich history in the Moreno Valley. Originally named the Angel Fire/Southern Moreno Valley Community Corporation (AF/SMVCC), the AF/SMVCC was formed in March 1978 as the first non-profit corporation in the valley. The original name came from a topography lesson—the boundaries of the fire district stretched over both the Village of Angel Fire and the southern end of the Moreno Valley. For a full history on AFCF, click on the HISTORY title bar.
If you would like information about ways to give, including gifts of stock, IRA contributions, wired funds or other gifts with immediate tax deductions, please contact Jen at jcoates@taoscf.org or call 575-737-9300. For more detailed information on ways to give, click the WAYS TO GIVE title bar.

Click the DONATE NOW title bar to make an online donation to AFCF. To donate by check, make checks payable to Taos Community Foundation, Angel Fire CF in the memo line.

The AFCF grant cycle is now closed. Thank you to all who applied. To view a list of Grant Awardees, Click Here.
Be sure to join our TCF e-list to stay informed on all TCF granting opportunities and make sure to click the Non-Profit News box when filling out the form.