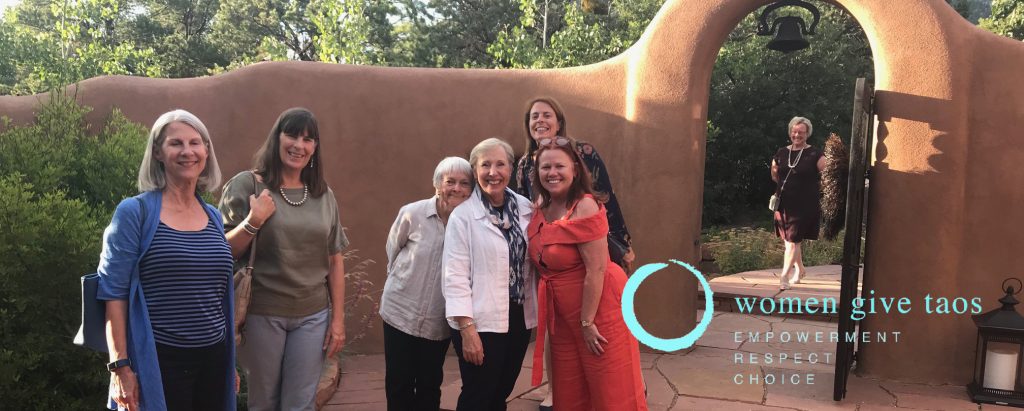 Women Give Taos
Women Give Taos is excited to announce the winner of our $30,000 grant award for 2023: Taos Center for the Arts!
TCA will be using these grant funds to create new opportunities for women and girls to pursue internships and career opportunities in TECH and the ARTS.
In addition to TCA Executive Director Chelsea Reidy and board chair Trisha Fong, this photo shows Laurie Mitchell Dunn, Women Give Taos Chair and Helen Forte, former TCF Director of Community Impact. Women Give Advisors work together to pool their philanthropic giving for greater community impact. If you're interested in learning more, contact Tanner Martin at the
Taos Community Foundation
; 575-737-9300.
---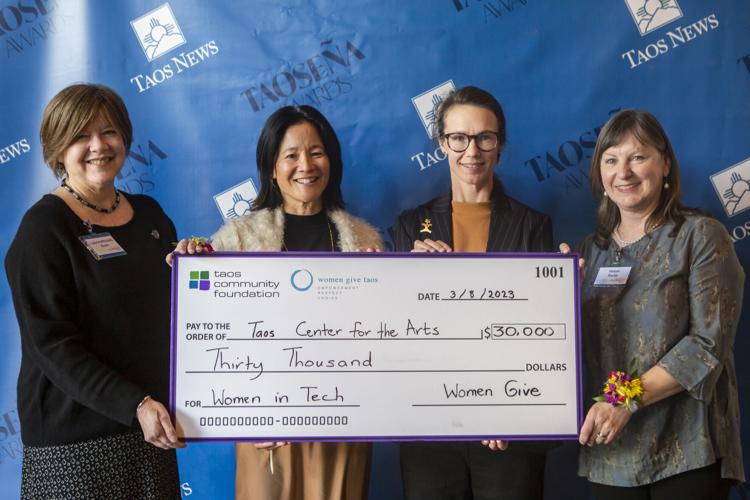 Women coming together to focus collectively on the unique needs of women and children in our communities.
Women Give Taos Initiative asks women with power, in all its forms (financial, philanthropic, social, leadership, voice, influence and access to networks), to take action, step forward, join together in learning, and actively engage in strategic philanthropy. Countless studies have shown us that when women and girls thrive, so do communities, countries and the world as a whole.
This initiative came together by pooling our resources, listening deeply to the needs of our community, and making careful and well planned investments.
We invite you to consider joining other women in the Women Give Taos initiative by making a commitment of $1,000 a year. Your contribution will pool with other women's investments enabling YOU, the donor advisors, to have substantial funding for grants that can make a real difference in the lives of Women and Children in our community.
Women Give Taos' future includes expanding our Advisor Circle, narrowing our focus on specific programs, providing donor advisors with interesting learning opportunities, and increasing our grant funding.
For more information regarding Women Give Taos, please contact Tanner Martin at 575-737-9300