Taos County Announces ARPA Grant Awards!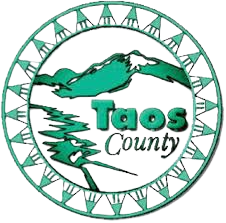 In partnership with Taos Community Foundation, Taos County has allocated $686,000 in American Rescue Plan Act (ARPA) funds to local nonprofit organizations. Through a formal application process that utilized a review committee of community members, the following organizations have received funding through this initiative:
Las Cumbres Community Services – to recruit and retain clinicians with specialized expertise in Infant and Early Childhood Mental Health
MAS Comunidad – to hire a new full time Community Resource Coordinator to organized improved access of community services in the Penasco area, and to support the Penasco Theatre Collective that will provide increased youth activity and mentorship opportunities.
NM Immigrant Law Center – to increase staffing dedicated to enhanced outreach to immigrant families.
De la Tierra a la Cosecha – a partnership of Taos County Economic Development Corporation, Taos Land Trust, Taos Valley Acequia Association and Allianza Agricultura de Taos. Funding will support educational efforts across the county related to regenerative agriculture, soil health and water use efficiency.
Talpa Community Center – operational support to the center and library which serves as a hub of the rural community of Talpa
North Central Food Pantry – funding for direct food distribution in the Questa area
Locology – funding to strengthen the Questa Farmers Market and to expand the Youth Internship Program related to regenerative agriculture in northern Taos County.
NEST (Navigating Emergency Support Together) – a partnership of DreamTree Project, HEART of Taos, Taos Men's Shelter and Youth Heartline. Taos NEST will provide crisis overnight shelter, along with a one-stop community resource center.
Community Against Violence- to promote safe and stable housing for CAV clients by providing assistance for rent, utilities and other essential housing support costs.