Taos Public Education Fund Teacher Grants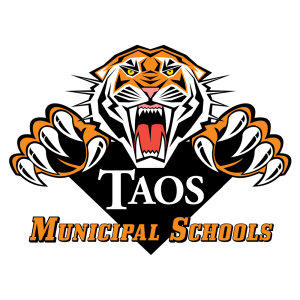 The Taos Public Education Fund (TPEF) was established as a component fund of Taos Community Foundation, a non-profit, tax exempt philanthropic organization, independent of the Taos Municipal School District, but complementing it through partnership. The fund, established in 2005, is guided by an Advisory Committee that participates in fundraising to build the endowment and direct grant making activities.
The Taos Public Education Fund is dedicated to enhancing and improving the education of every student in the Taos public schools. TPEF partners with Taos Municipal School District, Taos Community Foundation, and dedicated members of our community working with the belief that every student deserves a high-quality education in a system devoted to equity, diversity, and social justice.
TPEF has committed funds for the 2023-24 school year as part of a competitive cycle extended to teachers and school professionals in the Taos Municipal School District.
Applications will be accepted between August 11th, 2023 and September 15th, 2023.
Grants will be awarded in early November 2023.
Qualifications for grant requests:
Program must benefit students in grades K – 12 of publicly funded schools within the Taos Municipal School District, which includes district Charter Schools.

Program must be in alignment with the Taos Public Education Fund's vision and mission.

Program must be applicable to at least one of the TPEF's Funding Priorities: Academic Enrichment for Students

or

Families Partnering in Education.
Grant Applications will be reviewed on the following criteria:
Support

New Mexico Content Standards

.

Demonstrate clear and meaningful goals.

The need is clearly stated in the proposal.

The budget is clear and reasonable.
Any school personnel who work directly with students – teachers, principals, counselors, librarians, etc, may apply for grants up to $400.
Proposals involving multiple classrooms or school-wide projects may apply for grants of up to $500.

Receipt of all applications will be acknowledged.
Applications must be completed online through the Taos Community Foundation Scholarship Portal.

In order to apply, you will need to register in the portal by creating an account. We suggest creating your account well in advance of the deadline to avoid any last minute issues. At the time of registration, you are required to enter the following information:
A username that is an email address and a password. Keep your password in a safe place.

Your contact information.
Once you have registered, your account dashboard is displayed on the screen every time you log in. From the dashboard you can do the following:
Edit your contact information.

Begin the application process.

Access application drafts and submitted applications.
Once you have created an account you will be able to apply.
Once you begin the application process, you can save your form and return to it later. Remember to click "Submit Form" when you complete your online application. Note: Once the online application has been submitted, you will not be able to make any changes to it.
THE 2023 TEACHER GRANT CYCLE IS CLOSED.