Taos Diplomats Scholarship
Dreaming of seeing the world, studying new languages, and exploring new cultures? Hoping to serve your country through public or military service? The Taos Diplomats Scholarship assists students seeking to broaden their horizons and better their communities through the study of international affairs, public policy, world cultures, or study abroad.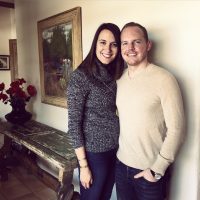 Who Can Apply:
· Rising high school seniors, intending to pursue a degree in fields such as international affairs, political science, public and government policy, global communications, international education and development, global health, international business, and foreign languages or studying abroad. All fields will be considered as long as the applicant can demonstrate a connection to world affairs.
· Must have a 3.0 GPA or above
The Taos Diplomats Scholarship was established in 2015 by Peter Winter (Taos High '04) and Dori Winter, currently Foreign Service Officers with the U.S. Department of State. During college at the University of Southern California, Peter studied International Relations and Mandarin Chinese, later studying abroad in Beijing, China. Dori, a graduate of the University of South Carolina and Texas A&M University, studied in China and France. Both now represent the United States government at embassies and consulates around the world, including prior assignments in Pakistan, China, Israel, and Saudi Arabia.
In 2019, the Winters permanently endowed the scholarship with the Taos Community Foundation in hope of advancing opportunities for Taos students to broaden their horizons and share our community's culture with the world.
Beyond the scholarship, Peter and Dori are available to any Taos community members interested in government service, study abroad, or careers at the U.S. Department of State. We encourage all students to also consider the Department's undergraduate and graduate internship and fellowship programs, including the Charles B. Rangel International Affairs Program and the Thomas R. Pickering Foreign Affairs Graduate Fellowship Program.