Paul "Pablo" Williams Memorial Fund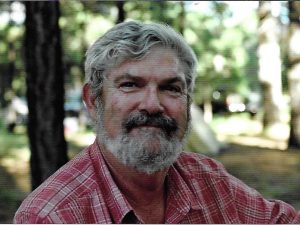 Paul "Pablo" Williams passed away Saturday, April 10, 2021 at his home in Albuquerque, NM.
Born May 24, 1949, Paul was a native son of Longmont, CO where he was raised on Bowen Street along with his brother, Les, by his parents Leslie Johnson and Joyce Bee Williams. After graduating from Longmont High School in 1967, Paul attended the University of the South in Sewanee, TN. Upon earning his undergraduate degree in 1972, Paul returned to Longmont where he would meet his wife Judith Cheryl Daggett.
Paul's travels in Europe inspired a passion for anthropology, which encouraged him to continue his education. His passion was further inspired by Prof. Dave Breternitz, who oversaw an excavation at Mesa Verde National Park, in which Paul participated while pursuing his graduate degree at the University of Colorado. Paul and Judy were wed April 23, 1977, and soon thereafter moved to Flagstaff, AZ, where Paul would continue to work on his graduate degree at Northern Arizona University. After earning his Masters' Degree in Anthropology, they moved to Glenwood Springs, CO, where two of their children were born – Benjamin James in 1981 and Sarah Elizabeth in 1983 – and where Paul would begin his career with the Bureau of Land Management.
The family moved to Taos, NM in 1984 and the Williams clan was completed two years later with the birth of Andrew Leslie. Pablo would work as an archaeologist for the BLM in Taos until his retirement in 2012. Paul's passion and hard work contributed to the preservation of many historical sites around the Southwest, including Mesa Prieta, The Galisteo Basin, Wild Rivers, and many more. Pablo was a proud member of the Taos Archaeological Society and a long-time supporter of the Archaeological Conservancy.
In 2014, Paul and Judy moved to Albuquerque to be closer to their children and eight grandchildren. Paul loved camping, traveling, bird watching, cooking, and attending concerts and sporting events. There will be a celebration of his life on April 24 in Taos, NM. If you are interested in attending, please email rememberingpablo1949@gmail.com.
In lieu of flowers, Paul's family is asking for memorial gifts to be made to Taos Community Foundation, noted for the Paul Williams Memorial Fund. These gifts will be directed to causes that were important to Paul in the northern region of New Mexico.
To donate online in Memory of Pablo Williams, Click Here. Please make sure to click the Donation In Memory box.

If you'd like to mail a check, please make the check out to Taos Community Foundation, memo line Pablo Williams.
Mailing address: TCF, PO Box 1925, Taos, NM 87571