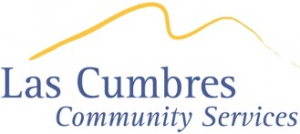 Las Cumbres Community Services Project:
The Impact of Incarceration on Mothers and Girls – According to NM Voices for Children 1 in 10, or 52,000, of New Mexico children have a parent who has been incarcerated. This causes significant disruption in the lives of parents, children and family members who step-up as caregivers during the parents' incarceration. Addressing all levels of Women Give Taos priorities from life and parenting skills to the healthy development and personal authority of young girls, this project will increase the availability of parenting classes for incarcerated mothers at Taos Adult Detention Center and provide them with a connection to family navigation services. Classes will be held as needed throughout the year, once to twice a month.
Curriculum will teach mothers simple behavior management strategies leading to more confident and enjoyable parenting as well as a decrease in power struggles with their children. Classes will introduce compassionate reinforcement of limit setting and how to teach children to make good choices, parenting from empathy, love and respect. This project will also provide focused support groups for girls enrolled at Enos Garcia Elementary who report having one or more incarcerated family members. Formation of a girls support group within the Nurturing Center will provide a safe environment where they can articulate experiences and emotions associated with this singular adverse childhood experience.
This component of the project supports education toward healthy development, personal authority and emotional and physical health of young girls.