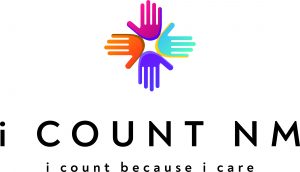 ALL CENSUS OUTREACH ACTIVITIES ARE POSTPONED AT THIS TIME. Please take a few minutes and fill out your census form online. In light of the public emergency we are currently experiencing, this is a great example of why a complete count is so important for our community. Many of our state and federal programs that are responding to the current COVID-19 pandemic, having funding formulas based on the Census data.
Taos Community Foundation is proud to serve as one of the philanthropic partners for New Mexico Counts 2020, and a member of the Taos County Complete Count Committee. The Foundation will support the continued advocacy to ensure all New Mexicans are counted in the 2020 Census.
2020 Census – What it means for Taos and What we can do about it
New Mexico Census 2020 Fact Sheet – Click Here to download
Here are a few websites full of useful information, resources, and FAQs.
https://www.icountnm.gov/
https://2020census.gov/en.html (Takes around 10 minutes to fill out!)
https://nmcounts2020.org/
WE ALL COUNT!

Attention NonProfit Leaders. Taos Community Foundation is offering local Non-Profit Organizations the opportunity to support the Census and receive a $1,000 Grant.
Complete three (3) census outreach activities by July 20th and return the completed form to the Foundation.
Click Here to download the form. Your non-profit will be entered into the raffle draw for a $1,000 grant!