Jason Knight Memorial Fund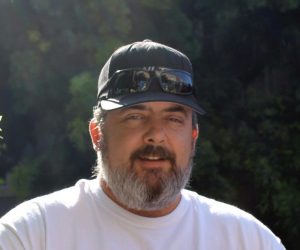 Jaime, Lynn and Billy wish to thank everyone who contributed to the JASON W.KNIGHT MEMORIAL FUND. We are pleased it now meets the requirements set forth by the Taos Community Foundation for an adviser directed fund.
It is hard to believe a year has passed since Jason's untimely death. We have asked the Taos Community Foundation to create a private page for anyone who wishes to can help the family grow his legacy. The goal of the fund is to honor his spirit through ongoing support for organizations that meet his desire for social justice, equity and a better future. Jason loved life and lived every day to the fullest. He was an extremely special human being who loved both his given and chosen families and had many lifelong friends he held dear. We have been humbled by the outpouring of support over this last year; and by what we have learned about Jason as we've spent time celebrating his life with many of his friends and family. With all of you we will forever hold him in our hearts.
Jason's life ended far too soon, but through this fund his ideals and beliefs will live on. It is our hope to continue to build his legacy through a fund that will be a benefit far into the future.
With Much Love,
Jaime, Lynn and Billy
To donate online, directly to the Jason Knight Memorial Fund, Click Here.
---
Other Gift Options
If you would like information about other ways to give, including gifts of stock, wired funds or other gifts with immediate tax deductions, please contact Traci at tmcadams@taoscf.org or call 575-737-9300.
---
---