LAKEWOOD, Colo. – Christy Sports LLC, one of the largest Winter Sports specialty retailers in the US today announced over $165,000 in donations for COVID Relief. The company focused contributions in Colorado, Utah, Washington and New Mexico to support communities where they operate.
Matt Gold, Christy Sports CEO stated "We want to express our sincere appreciation to all customers who participated since March 19, 2020 in this effort to help people in need. Supporting our local communities is a core value that permeates the Christy Sports family of brands and people."
As a Colorado company since 1958 and with a presence of over 40 stores throughout the state, Christy Sports contributed over $51,000 to the Colorado COVID Relief Fund. "We are grateful for the support that we have received from private sector partners like Christy Sports. Thanks to its generosity we will be able to support Coloradans across our state that are being affected by this deadly virus," stated Colorado Governor Jared Polis.
Operating under Christy Sports and Leisure Living in Utah, $42,000 was contributed to United Way of Salt Lake for aid in Salt Lake and Summit Counties. "As we work to address the impacts of the COVID-19 pandemic on the most vulnerable in our community, we are deeply grateful for Christy Sports and others that have joined in this effort," said Bill Crim, President and CEO of United Way of Salt Lake.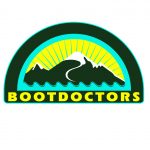 On behalf of Sturtevant's in Bellevue, Washington, $42,000 was contributed to United Way of King County. "We are grateful for this generous gift to the Community Relief Fund from Sturtevant's," said Gordon McHenry, Jr., president and CEO of United Way of King County. "The nutritional and housing needs of the community continue to grow, as we grapple with the economic impact of the pandemic."
In Taos, New Mexico Christy Sports operates Bootdoctors and Cottam's Ski Shops and contributed $30,000 to the Taos Community Foundation. Lisa O'Brien, Foundation Director of Taos Community Foundation stated, "We are thrilled to receive this generous gift from Christy's Sports on behalf of Cottam's and Bootdoctors to assist with COVID-19 recovery efforts in our community."
Christy Sports is continuing their COVID relief effort by donating 5% of all online sales in June to charities focused on local community aid.
Full details on Christy Sports response to COVID-19 at: https://christysports.com/cv-message/
Founded in 1958 and headquartered in Lakewood, Colorado, Christy Sports is one of the largest Winter Sports specialty retailers in the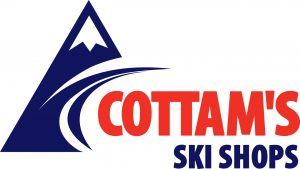 nation with more than 60 locations in Colorado, Utah, New Mexico and Washington. In addition to offering a broad selection of retail merchandise in its stores and through multiple e-commerce sites, Christy Sports is a leading provider of Rental and Equipment Services. During the winter off-season, the Company operates highly professional outdoor businesses including Patio Furniture & Cycling to further inspire & enable our guests' healthy lifestyles and to leverage our operational infrastructure and passionate employee base. For additional information, visit https://press.christysports.com/